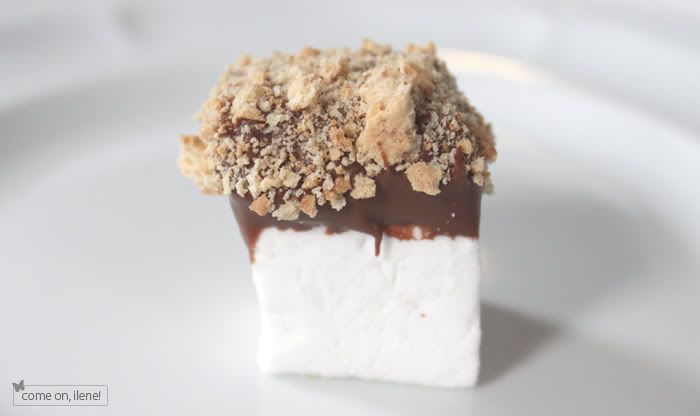 This past weekend, I made marshmallows!  I've always wanted to make marshmallows from scratch, but was hesitant because I pictured a disaster in my kitchen. I foresaw stringy white sticky goo and powdered sugar spilled everywhere.  But I'm glad I gave it a shot! The mess wasn't so bad! Homemade marshmallows are SO much better than the cheap store bought kind!  They turned out soft, pillowy and chewy- and they melt in your mouth. I used Alton Brown's Marshmallow recipe and it was actually pretty easy!! And I added a little twist: I cut them up in squares, dipped them in melted chocolate and rolled them in crushed graham crackers cause who doesn't like bite-sized s'mores?
To make my little s'mores, follow Alton's recipe until the end.  After you whip up the white mixture, the recipe says to pour the goey white fluff into a oiled and powdered baking pan and let it sit for 4 hours. Once the mixture has firmed up, flip the solidified fluff onto a cutting board that is dusted with cornstarch & powered sugar (mix equal parts in a bowl and dust with a sifter):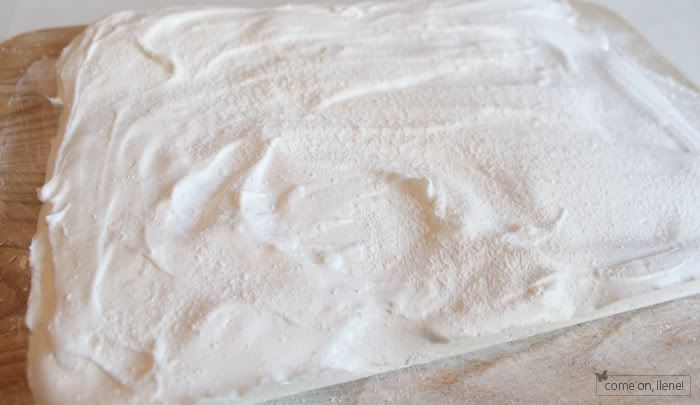 The mixture should be light, airy and spongey.  Use a lightly oiled pizza cutter and cut in 1″ squares: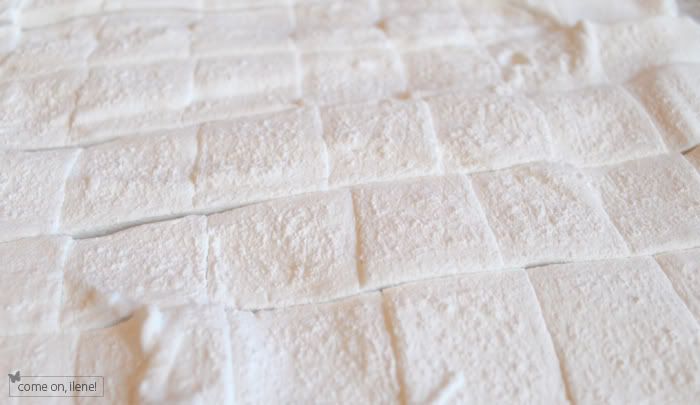 Melt some milk chocolate in a bowl in 30 second intervals being careful not to burn it. (I used milk chocolate candy melts) Make sure to let the chocolate cool a little because if its too hot, it will melt the marshmallow.  Crush graham cracker in a ziploc bag (I used a meat tenderizer to do this):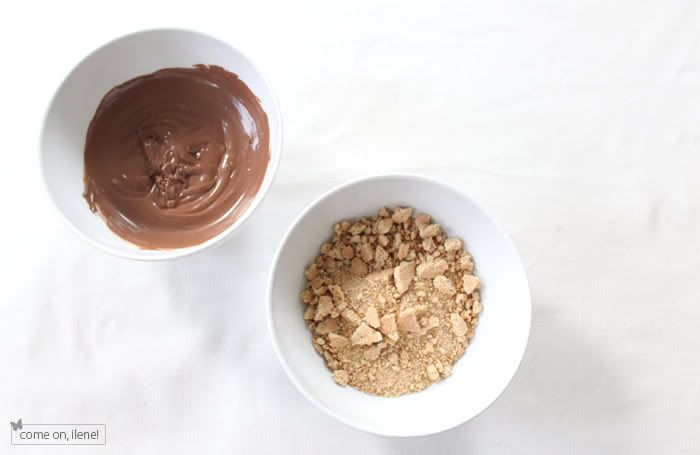 Dip the top part of a marshmallow cube into the chocolate and roll in the graham cracker crumbs: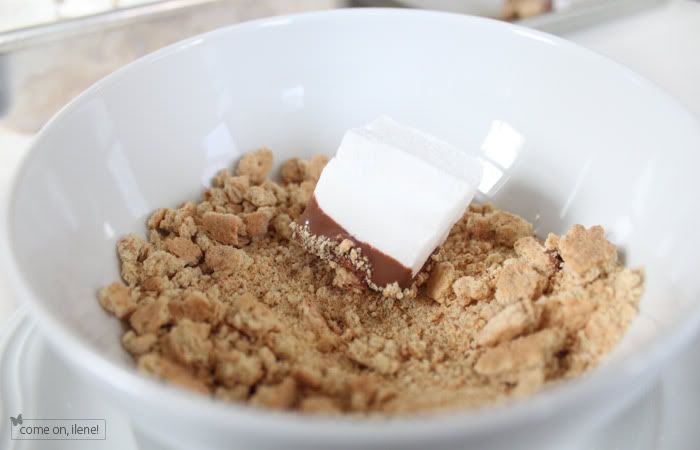 Line up on a parchment paper lined tray and let sit until the chocolate hardens: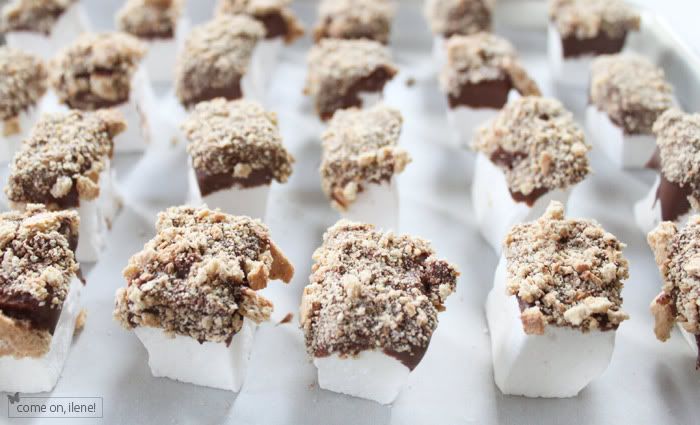 Share with your coworkers and friends!  Yum!!
Linked at: The Shabby Nest, Fingerprints on the Fridge, Whipperberry
You might also like: