I had a very productive long weekend.  Along with celebrating our 6 month wedding anniversary, Jeff and I cleaned and de-cluttered the house.  And I made this cedar serving tray out of old materials I had lying around.   The best part about this tray is I was able to put it together with NO nails!! Just wood glue!
My architecture friend Christina had a bunch of scrap cedar planks left over from a school project.  She was moving out of the area so I was happy to take these beauties off her hands: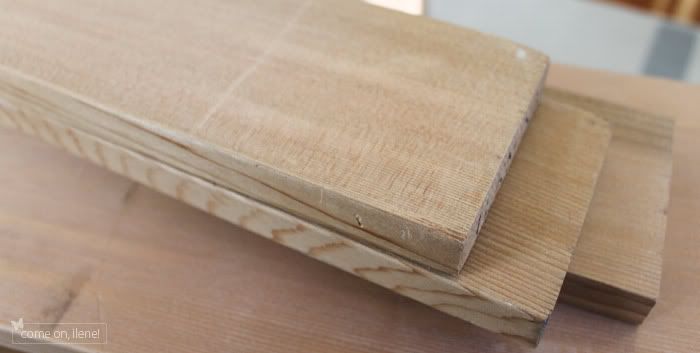 I love the smell of cedar- it smells so fresh!  Plus, its lightweight and weathers beautifully.  For weeks I was wracking my little brain, trying to think of something cool to make. And fast. Our den was starting to resemble a lumberyard with pine scraps from my bench and these cedar planks piling up.  Husband was starting to get annoyed.  If I didn't do something quick, they were going to get thrown out.
Then inspiration hit and I decided to build a serving tray!  I had a bunch of 4×1 and 8×1 planks so the first thing I did was measure out the size of the tray.  I wanted to make the tray pretty large, so I put the two of the 8×1 planks together to form the bottom of the tray,  about 16″ wide. I cut these bottom pieces at 20″ long, so the dimensions of the tray ended up being 20″x16″.  The 4x1s were cut to fit for the side pieces.  The hardest part of this project is getting the measurements accurate. If the cuts were slightly off, then the corners don't end up matching perfectly.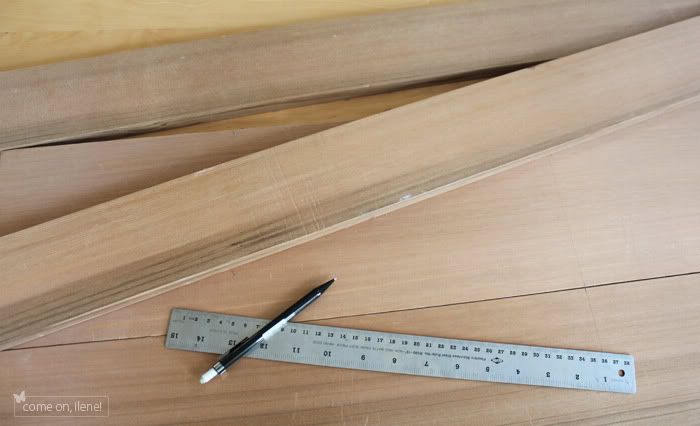 Using a miter saw, I cut the ends of the side pieces at 45 degree angles (I'm getting less scared using the big heavy saw!  I don't shut my eyes and look away anymore!):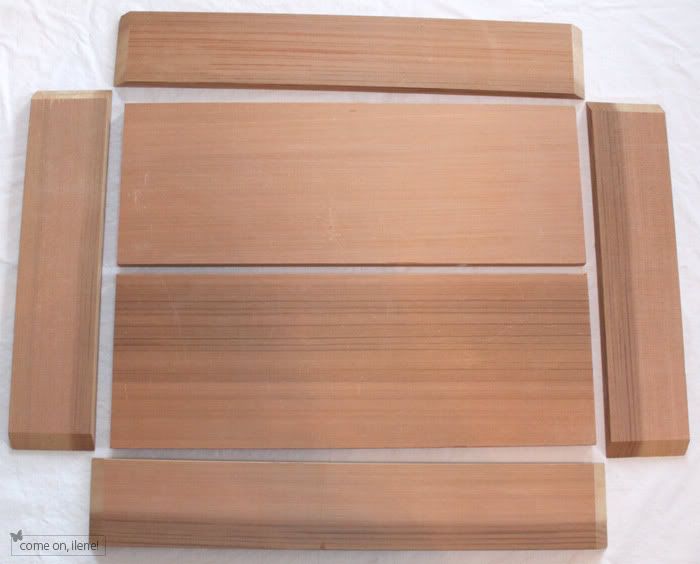 Then, it was on to gluing!  I had planned on using a borrowed nail gun to nail all the pieces together, but I couldn't figure out how to use it. And I didn't want to lug the 40 lb compressor up 2 flights of stairs into our condo and then back down 3 flights of stairs to the basement. (I've been banned from doing any more construction indoors since my last project resulted in a layer of sawdust around the house and an unforgiving spouse.  So my new woodshop is now in the dark damp corner of our unfinished basement, right next to some dead plants and the hot water heater.)  The wood glue ended up working just fine!  Cedar is so light weight, the glue was more than strong enough to hold it together: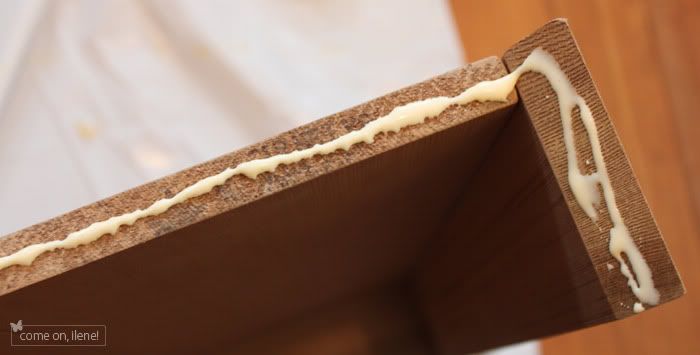 I worked slowly, first gluing the 2 bottom pieces together and letting it dry. Then attached each side piece separately and waitedfor the glue dry. I wish I had clamps to hold the pieces together while they were drying, but I improvised by using the Husband's heavy text books.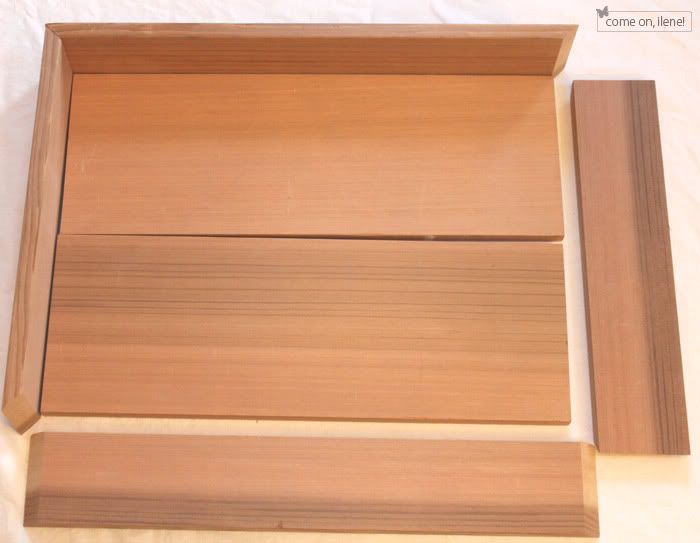 Once the glue dried, the tray was all ready to go!  Perfect for holding a steaming cup of tea and chocolate chip cookies brought over from a friendly neighbor: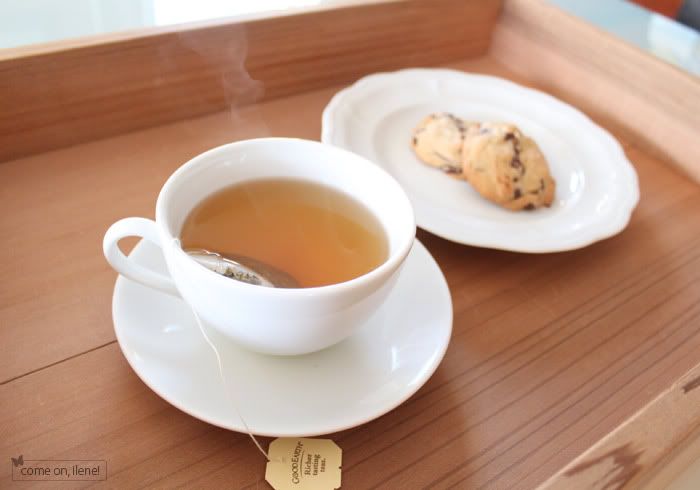 Or maybe to hold my galoshes?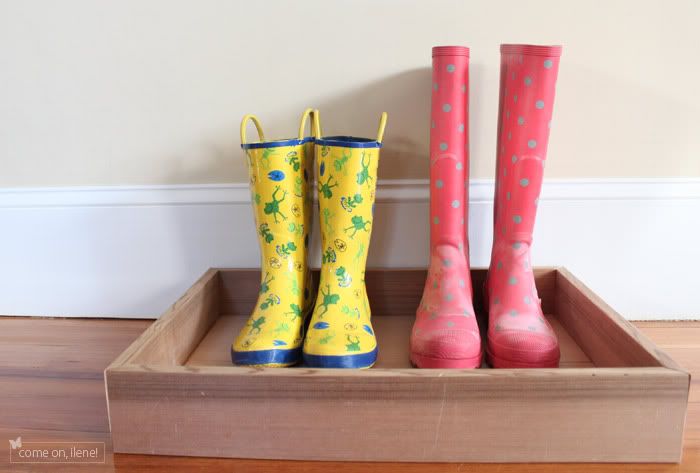 linked up:  Someday Crafts, Whipperberry, The Shabby Nest, I heart Naptime, Shanty 2 Chic
You might also like: