My "triplet" Cynthia's little baby turns 1 today! So a shirt was made (loving my Silhouette machine these days) and sent out to the little guy:
The "L" in Nolan's name pulls triple duty as a candle and number "1″: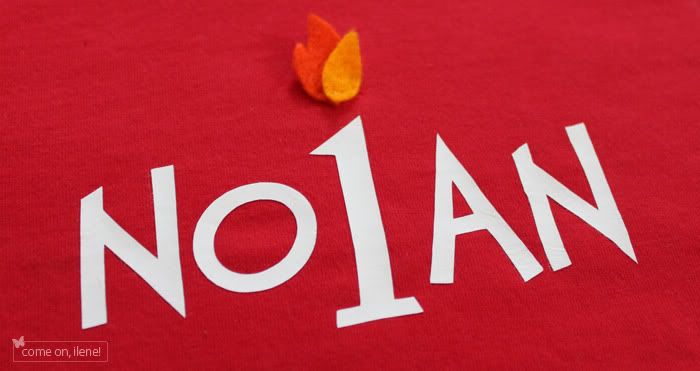 A little detail on the back of his shirt:
Nolan has got to have the coolest birthday ever: 3-2-10!!!
Happy Birthday!
You might also like: