These days, it seems like my friends have been having lots of baby boys so I've been creating lots of boy apparel (like this and this). When I found out that my dear friends KK and Dough were expecting their second baby girl this July, I jumped at the chance to make them something girly.  And what's more girlier and cuter than a baby girl with ruffles on her bottom?   These make my heart melt: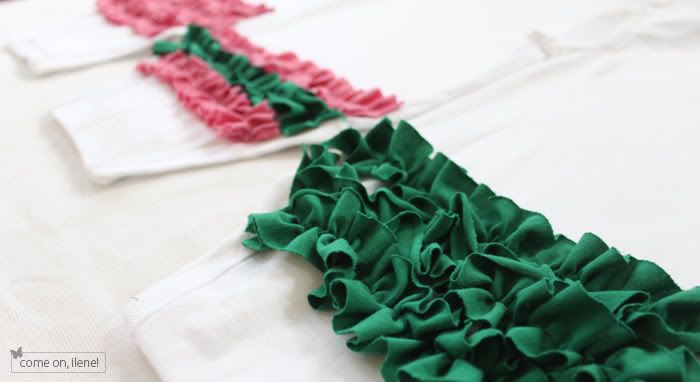 The ruffles were made by cutting strips of fabric from old t-shirts.  Old t-shirts are great for this project because the material is soft and doesn't fray- and I love recycling!
Making ruffles is pretty easy.  Cut strips of fabric, sew a basting stitch (see black thread) down the middle, then pull on one of the threads to create a ruffle:

Stitch in place and then remove the basting stitch: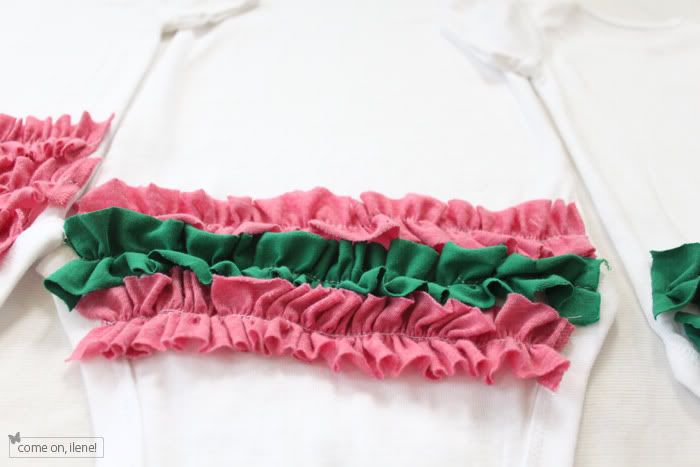 I got really giddy making all these ruffled bottoms, they made me so happy!
You might also like: